The gay ban of New York's St Patrick's Day parade is un-Irish
As a gay guy from Dublin, I know how modern Ireland celebrates St Patrick's Day. So I'll pass on New York's outmoded bigotry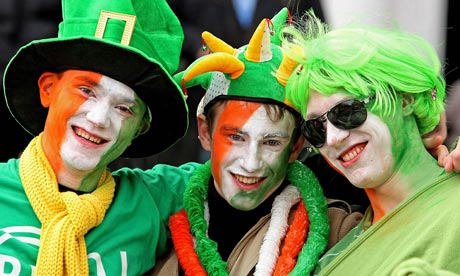 I was wrong. It's not the green outfits, it really isn't, and it's not the promotional websites that look like they were somehow designed in 1950. No, as a gay person, my negative attitude stems from something completely different: its organizers ban me, and other gay people, from openly participating. In one of the most diverse cities on earth, gay groups and individuals, Irish or otherwise, cannot march under their own banners at the Fifth Avenue St Patrick's Day Parade.
Many in the gay community see it as an ongoing fight to define Irishness. As Brendan Fay, co-founder of the Queens parade, says of the Fifth Avenue parade organizers, "They think if you're gay, you can't be Irish, and you must be anti-Catholic".
For my money, I won't be heading down to Fifth Avenue this year. Give me the embarrassing tackiness of the Dublin celebrations, any day. The New York City parade is celebrating an Ireland that no longer exists.