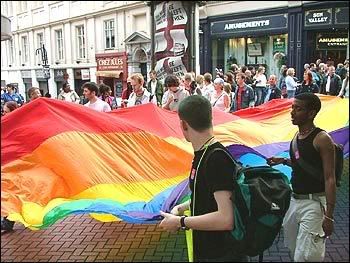 "Passing it on" = Tradition..... Maybe you might like to help?
TODAY is mostly sunny, temps in mid-70s with manageable humidity.
A nice comfortable day. . ..for me anyhoo. . . just hanging out at home
on the veranda doing some work, preparing, jotting down idea, making
notes. . . ..day-dreaming too.
Peter is still at work but will be getting out soon and heading down here
Chez O'Shea. That will be cool. . . . . :-)
In about one month -- where DID summer go? -- some of us will be
getting ready to go back to school. I am doing a bit of pre-entry
homework for my project about growing up gay: any ways to
make that easier. . . .

Will you share any specific areas which, had you known about
and been able to talk about, would have made your growing up
gay easier/ better ? Having input from real guys can make the
program I am working on practical and hopefully better for the
participants. This a group therapy / discussion for late highschool,
undergrad college students.

Any and all input is great appreciated.
juatin o'shea